"Oh my goodness, they are so beautiful! I especially love the ones that capture the amazing light behind her. I can't thank you enough for doing such an beautiful job with her photos. She absolutely loves them too and I'm so happy that you could create such a special memory for her. Thank you so much, my sweet friend! XO"
--Wendy, mother of a Senior Portrait Smiler, from an email she wrote just after seeing her daughters Senior Photos for the first time
"Just love these photos! Can't say it enough – THANK YOU! Because when I look at these photos, they bring me such joy. One of the many things I learned from my mom – no one can take away your memories…stuff can be replaced. You gave me a gift of memories!
--Teri, mother of a Linganore Winecellars bride, taken from the email she wrote in response to her online images
"Oh my....I am sitting here at work scrolling through all the photos and I'm mesmerized! They are all so beautiful.....really, really beautiful. I'm just blown away Julie and I cannot thank you enough for these amazing images. I cannot wait to use them and I know the girls are going to love them too! Working with you on the bracelets and on the photo shoot has been such a pleasure and I'm so happy that we connected on Instagram! It must have been fate! I'm so excited to work with you again on the family photo shoot and I'll be giving you a call when it's time for my next jewelry photo shoot :-) I'm a "Julie Fan" now, and I would gladly pay you to shoot photos for me any time."
--Wendy, owner and jewelry designer at Charliemadison Originals regarding a modeling and product photo session we did with her daughters and their friends
"Thank you so much for being such an important part of our wedding. Meant a lot to me and Kelly. Excited about the album!"
--Abby, Delaplaine Visual Arts Education Center bride, taken from a thank you note written for Julie
"Thank you so much for the beautiful wedding photos you took on our big day! They are absolutely perfect and exactly what we were hoping for. I know a lot of people are nervous before the ceremony but Mike and I were able to relax and enjoy it thanks to all or your hard work. I'm sure trying to control a wedding party of 18 plus family can be a challenge! Thank you again! You helped make our wedding day truly special!"
--Ashley, Weinberg Center for the Arts bride, taken from a thank you note written for Julie
"I thank you for accommodating my request and your professionalism capturing memories of their special day that will be enjoyed for a lifetime. We will always keep you in mind for your professional services and as a reference in years to come."
--Judi, mother of the groom
"Several years ago, Julie took Christmas pictures of my family. We enjoyed them so much that we hired her to be our wedding photographer a few years later. She completely understood what we were looking for and the type of photos that we wanted to capture our event. She is a true professional, so much so that we never even noticed she was there! I would highly recommend Julie for any type of photography needs you are looking for."
– Joanna Price, wedding planner
"Can't say enough about the beautiful job Julie did for our son and daughter-in-laws wedding. So many wonderful shots that it was difficult to narrow it down. Ordered single pictures for a frame and Julie designed an album that I love. Would recommend her for any function. Very friendly, creative and professional. Great job Julie!"
-- Paula Hatcher, mother of Elk Run Vineyards groom
"Throughout the entire process, Julie was so organized, professional and accommodating and played a large part in helping make our night fun and memorable. Julie asked all the right questions at our first meeting, and was very responsive to our many emails/calls along the way. I highly recommend her services!"
-- Matt and Liz, spirited and loving Heritage Hall bride and groom
"Julie...You are wonderful, totally personal, very professional and honest. The pictures captured the feelings and ceremony.....All qualities I respect and admire in a person. Also- the company you work with delivered the pictures exactly as ordered in a timely and cared for manner. Thank you."
-- Rev. Norm, photogenic and genuine officiant
"We just had so much fun working on the Christmas/Thank you cards! We designed them from one of the pre-made cards and ordered them. Thank you so much! I am thrilled with how wonderfully these pictures turned out. What a wonderful keepsake this is from our very special day. You rock!!!!"
--Erin & Ryan, old hollywood bride and groom married at the Delaplaine Visual Arts Education Center commenting on a product they ordered from the online site after their outstanding wedding day
From a past interview with the Maryland Professional Photographers Association:
Reflections: What do you wish you had known when you first started out and why?
Julie: I may be twisting this question and answer around a bit but, when I photographed my first wedding, I wish I had paid more attention to the simplicity of my mindset. Today I think of so much that needs to be done that sometimes it takes the creativity away.
Reflections: What's your favorite piece of equipment and why?
Julie: I just added a Nikon 50mm 1.4G lens to my camera bag. So today, that's my favorite piece of equipment! I am excited for her and I to get to know one another better!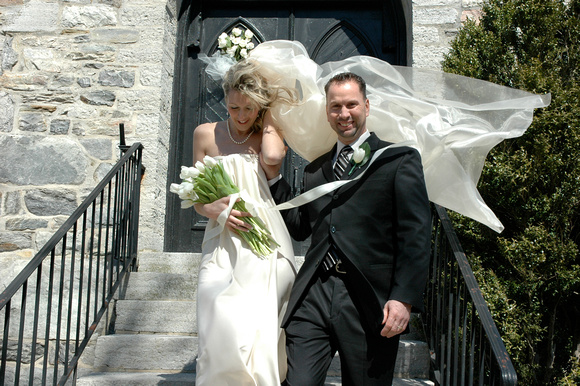 Reflections: What type of photography do you specialize in and why?
Julie: Well I'd say, big picture...probably People in a natural environment. I am most comfortable taking couples, families and individuals to a nice place outside or photographing people during everyday homelife. I enjoy capturing expressions and emotions. When I hear my camera click at the same time my eyes see something, it puts a smile on my face.
Reflections: Do you have a home studio, retail space, or shoot location only?
Julie: Location. Location. Location. The way I see the world is by taking my lovely People out on the town or capturing their daily life at home!